Integrated solutions for optical bonding and touch control technology
Heavy-duty displays require more robust design and functionality than ordinary consumer or commercial screens because of the harsher environment. With its advanced optical bonding technology, Atemitech is able to create tailored solutions, cleverly integrating different touch technologies, specialty coatings, screen surface strengthening and designated displays to operate perfectly in tough usage scenarios.
LumiBond® 2.0 Exclusive technology
---
Atemitech's revolutionary LumiBond® 2.0 technology offers various types of robust touchscreen functionality through unique designs and engineering.
The technical advantages of Lumibond® 2.0 include:
Strong screen readability
Functioning in rain, responsive to glove touch
Sturdy and moisture-resistant
Strong screen readability
LumiBond® 2.0 provides excellent picture quality, not only with high brightness and high contrast, but also thanks to saturated colors. Two unique design elements form the basis of this. First, low-power, high-brightness backlight module technology make the FHD LCD display screen brightness up to 1500 nits (cd/m2), which overcomes outdoor glare from sunlight. Second, the air gap between the display panel and touchscreen is eliminated through direct optical bonding, which minimizes the internal reflection of the image generated by the backlight, so that more internally generated light can be emitted with less light interference (i.e. visual interference). This also creates a wider viewing angle. The core of our Sunlight Readable Technology is to control the ratio of the brightness of the display to the reflected light on its surface within a 2.5 to 1 ratio to create superior readability.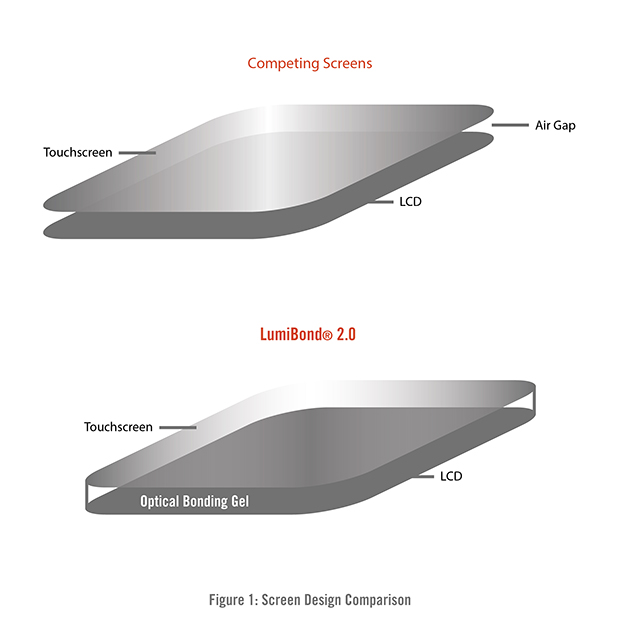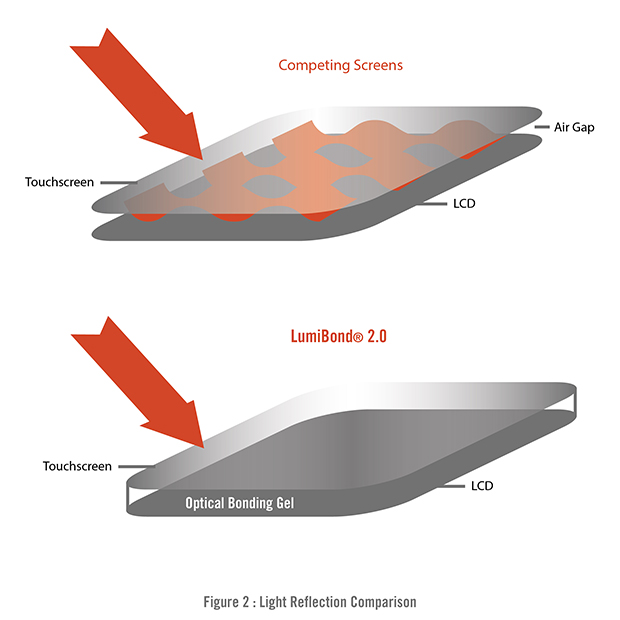 Functioning in rain, responsive to glove touch
Water has conductive properties. In cold surroundings, when moist air contacts the cold glass of the screen, droplets form that have the same effect as fingertips touching the screen, misinterpreted as commands. Lumibond® 2.0 has two ways to solve this problem. First, it can change the screen's touch sensitivity in a moist environment, thereby reducing false inputs/alarms. In technical terms, the touch sensitivity can be switched from mutual-capacitance mode to self-capacitance mode. This mode switch can also be used to increase the touch sensitivity, allowing users to operate the screen even with gloves on. Second, eliminating the air gap between the display panel and touch layer keeps the touch layer warmer, which minimizes the formation of droplets that can be misinterpreted as fingertip commands.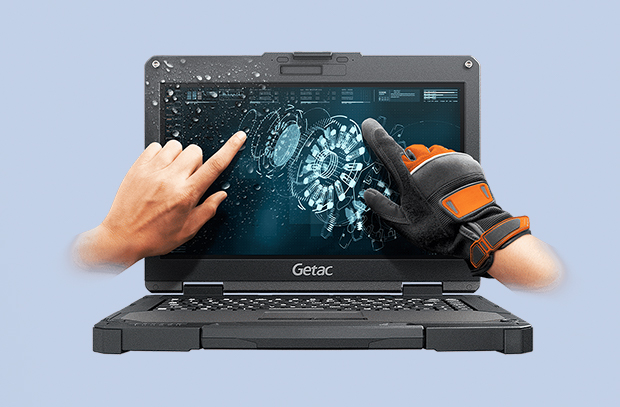 Sturdy and moisture-resistant
The LumiBond® 2.0 design involves a transparent resin layer in between the LCD display panel and the touchscreen, thereby eliminating the air gap. The LumiBond® 2.0 is the only such heavy-duty touchscreen on the market and it offers various benefits: It not only eliminates the condensation of water between the display panel and the touchscreen, but also increases the strength of the entire screen, so that it can withstand greater impacts from vibration, pressure, shock, vibration and falling. It can operate in extreme temperatures from -30°C to 50°C or even higher.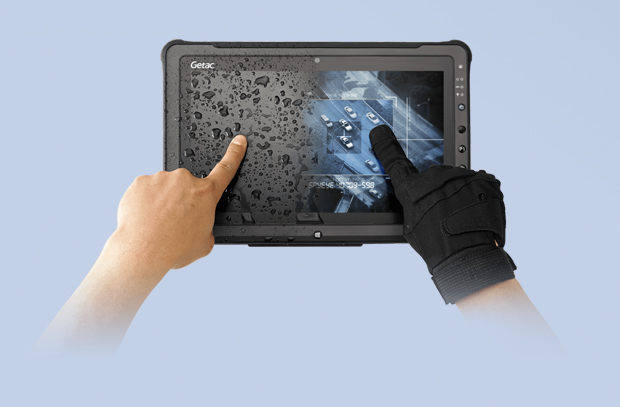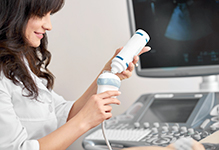 Ultrasound gel display
Ultrasonic gel is a common medical material used to prevent colloid contacting medical touch displays and causing electrical coupling. This is why our projected capacitive (PCAP) displays contain anti-colloid technology to reduce or even eliminate electrical coupling.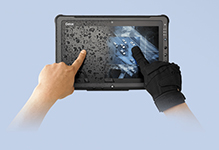 Salt water workable
In healthcare settings, normal saline or body fluids may often splash around. Our Salt Water PCAP display is easy to clean. The display is airtight, which can prevent false inputs when touched by salty water. This is a popular option for medical and marine applications. An electrical coupling (piezoelectric) effect occurs when salty water accumulates and contacts the sensing electrodes, which is similar to the touch of a finger, thus causing a false input.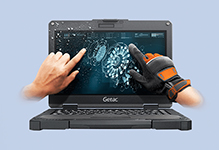 Glove touch
Medical staff often wear medical gloves, to which the touch screen is very sensitive. The capacitive touch controller of the Atemitech Glove Touch display uses a unique algorithm to detect latex, cotton and work gloves and to process their inputs correctly.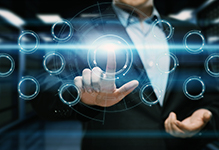 Hover touch
The hover touch display can be operated with fingers or non-conductive fabrics (such as gloves) with a finger--screen distance of about 15-20 mm, which helps reduce infection risk during epidemics.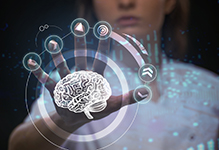 Haptic touch
Haptic touch display enables information to be transmitted from the display to the fingertips in the form of vibrations, changing textures, simulated clicks, pulses and buzzing, creating tactile sensations that transmit information to the user in an immersive and intuitive experience.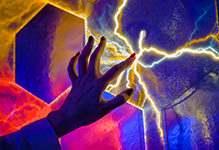 Electro magnetic susceptibility
Human-machine interfaces are used in important control devices and equipment in hospitals and factories. Our Electro Magnetic Susceptibility display makes for safer operations environments with electromagnetic interference, as it blocks electromagnetic interference.
Display Enhancement Technology
---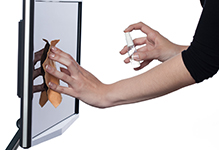 Anti-microbial
Touch displays in public spaces such as airports, railway stations, exhibition halls and restaurants are touched by many users and therefore need antibacterial properties to ensure user safety and prevent the spread of diseases. Our Anti Microbial Display technology uses antibacterial glass with silver ions or an antibacterial coating.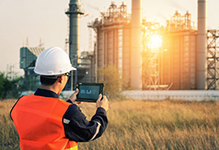 Anti-explosion
Touch displays in special locations such as gas stations, painting workshops, dusty operation areas or mining sites need explosion-proof design to withstand exposure to explosives or flammable materials and be tightly sealed against ingress of gases or dust. Our specialty displays are resistant to corrosive liquids, high vibrations, EMI and RFI impacts, which increases user safety.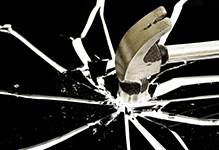 Anti-shattering
In some usage scenarios, the screen is particularly susceptible to impacts, shocks and splitting. For instance, when a police officer is chasing a suspect, or an engineer is carrying out an inspection or repair, there is an increased risk of the screen being impacted or shattered. Our Anti Shattering display will crack but not shatter into loose and sharp pieces, which makes it safer for users in riskier usage scenarios.
Your best technology partner
to conquer the toughest challenges