DP-173X-UHD
Atemitech Corporation Leads the Industry in
Developing Industrial MiniLED Touch Monitors
576 local dimming zones delivers superb quality vision
---
The new Atemitech DP-173X-UHD industrial MiniLED touch monitor adopts MiniLED as the backlight source, providing a peak brightness of 1000 Nits (cd/m2) and a contrast ratio of 100,000:1. In addition, the MiniLED driver chip used in the DP-173X-UHD can support 576 local dimming zones. resulting in sharper image quality and higher color saturation.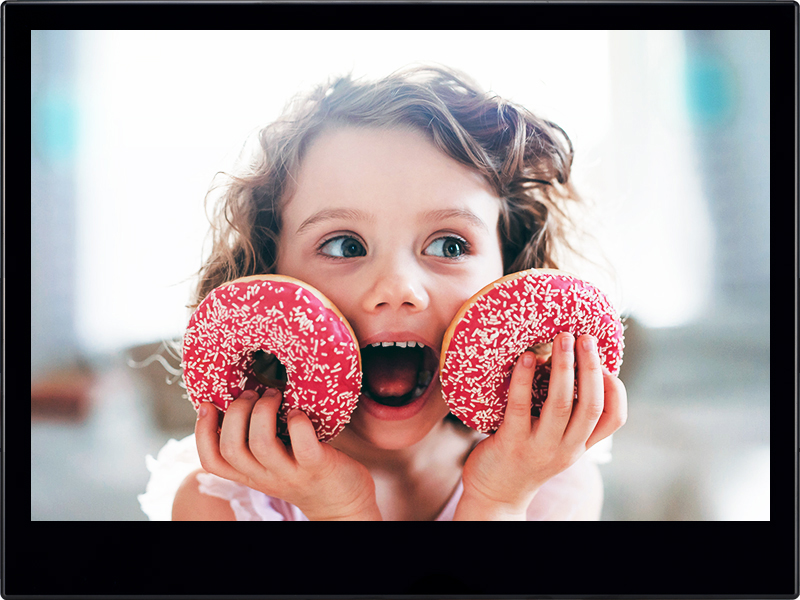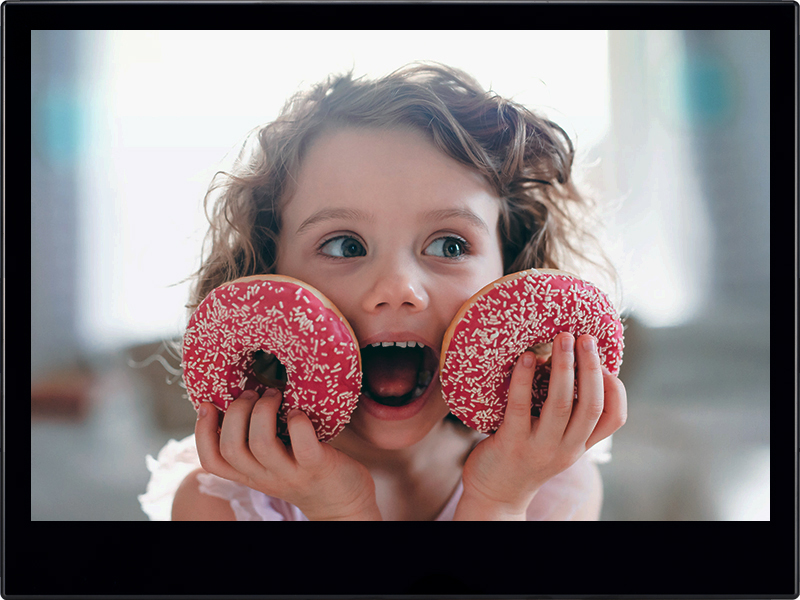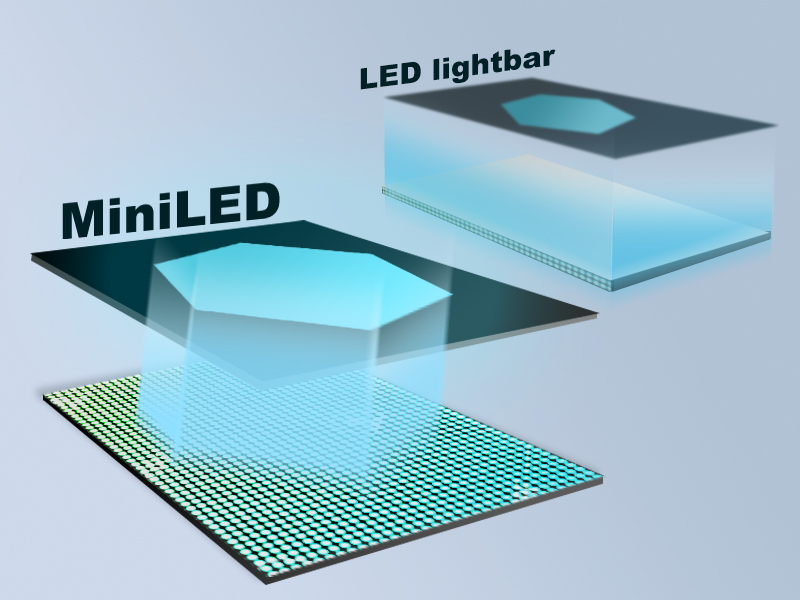 ---
|   | MiniLED | LED lightbar |
| --- | --- | --- |
| Light Emission Mode | Down Light | Side Light |
| Lighting Source | 500-10,000 Mini LEDs | 24-80 SMT LEDs |
| Color saturation (NTSC) | 110% | 70-90% |
| Contrast | 100.000 : 1 | 1500 : 1 |
| Heat dissipation capability | Evenly distributed | Focus on the side |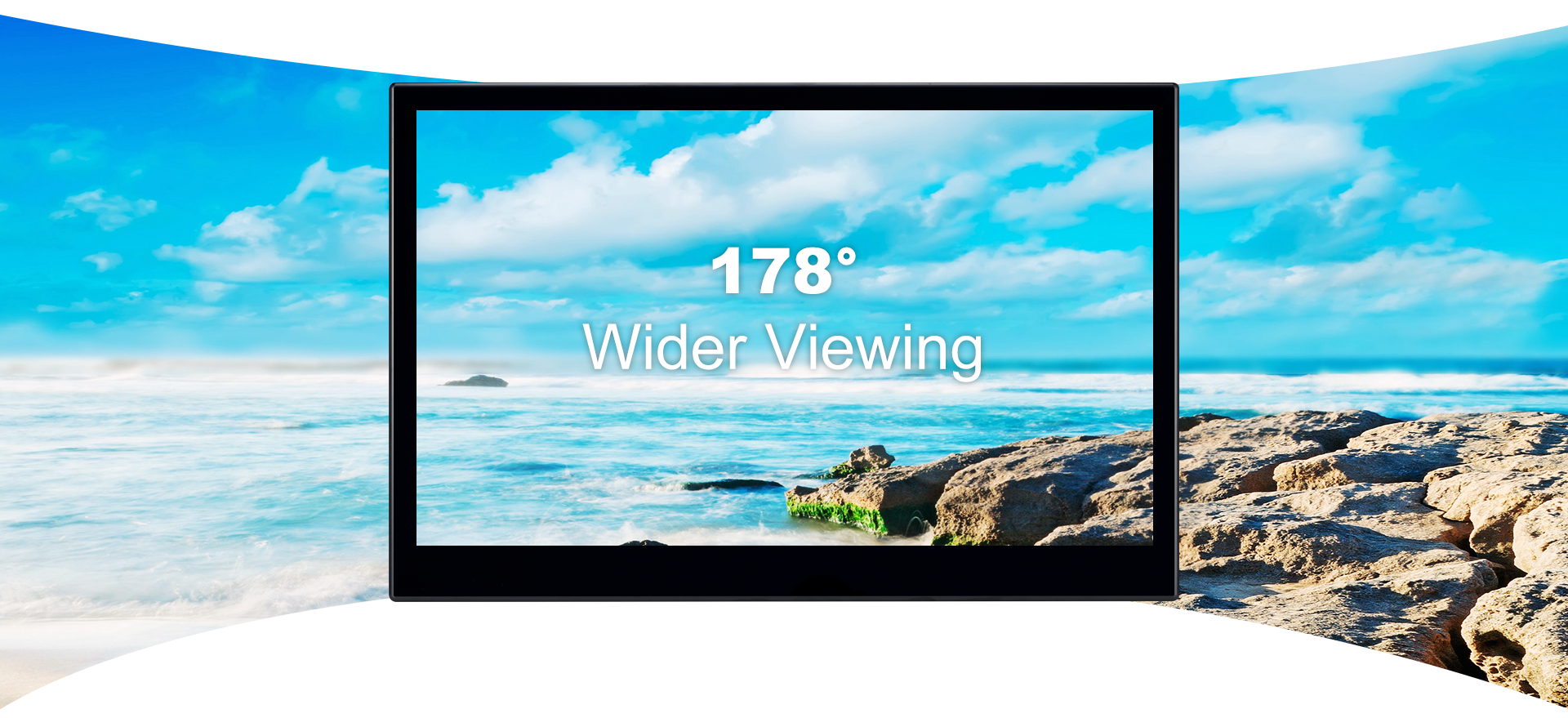 Wider viewing and smoother operation
---
DP-173X-UHD offers a wide viewing angle of 178˚, makingit easy to see the screen from any angle without dead ends. The refresh rate at 120Hz brings users a highly smooth operating experience.
Full-black screen and classy look
In surface finishing, the DP-173X-UHD presents the aesthetics of "full-black screen" by integrating the panel and frames with special treatment.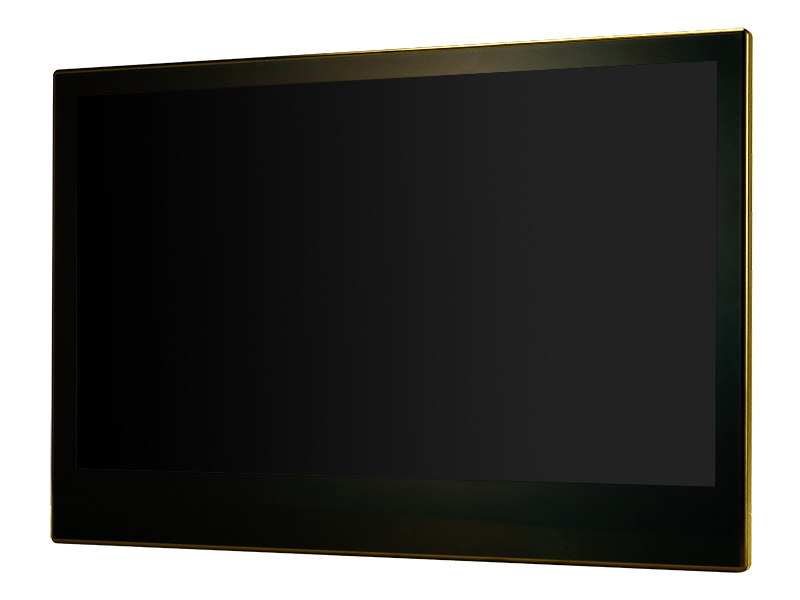 Design for challenging environemnts
---
DP-173X-UHD supports rain and glove touch features that allows users to operate the touch panel without taking off the gloves, or work in light rain conditions without fear of damaging the monitor. The exclusive LumiBond® technology not only effectively eliminates moisture intrusion, but also enables the panel to withstand shocks, vibrations, and drops. It also offers a wide operating temperature ranging from -30°C to 85°C.

Glove touch

Water Proof

>7H Hardness Anti-scratch
---

Front bezel IP66 compliance

-30°C ~ -85°C Wide operating temperature

IK08 Impact Resistane
Flexible I/O solutions for your choice
The standard layout comes with the HDMI, VGA, Display Port, one USB-B and one audio-in port. Option 1 emphasizing web connection is added with the RJ45 and RS232 communication ports. Option 2 is added with the DVI-D digital video interface and the USB-A port for better connectivity with existing equipment.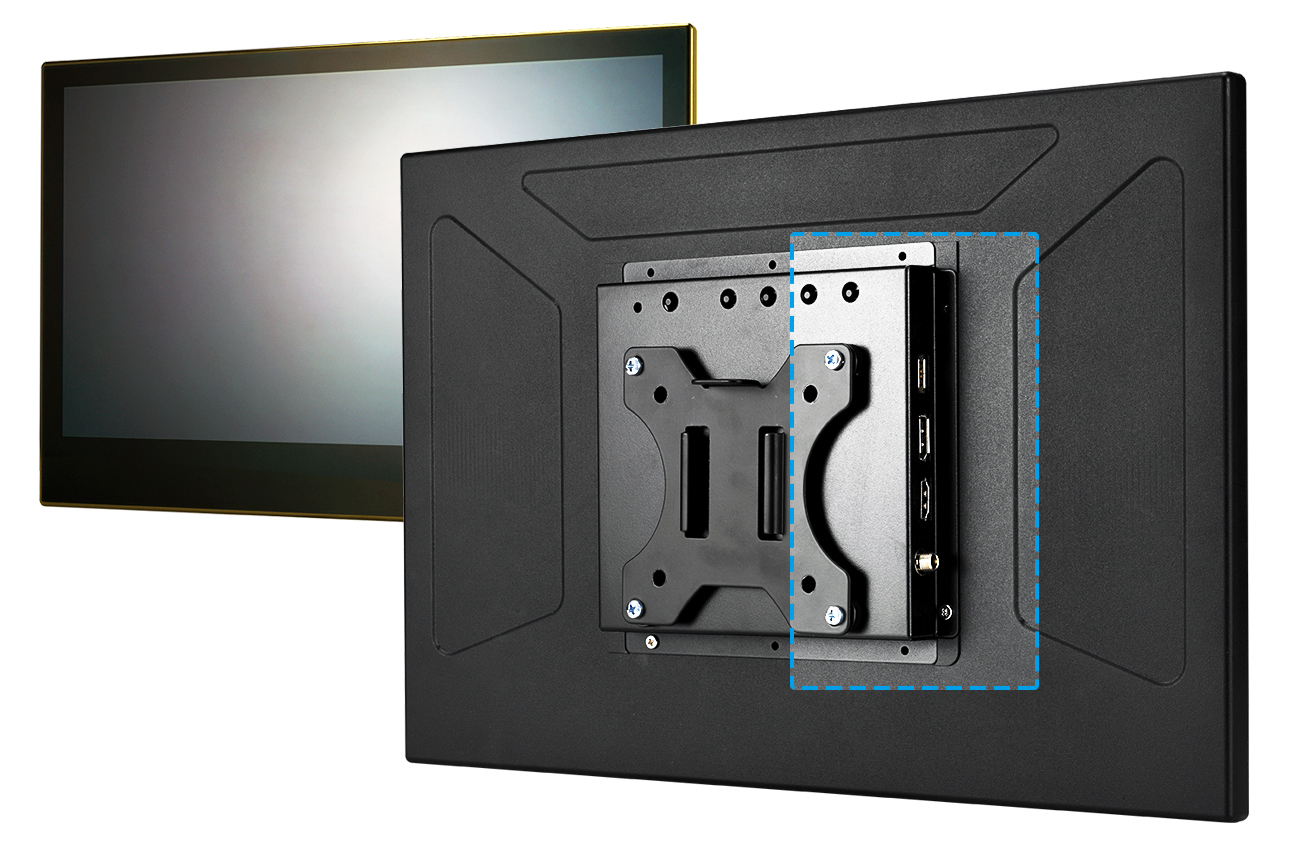 HDMI

VGA

DisplayPort

Audio In

USB-B
Audio In

VGA

USB-B

DVI-D

DisplayPort

USB-A
Audio In

VGA

RS-232

USB-B

DVI-D

DisplayPort

USB-A

RJ45
A Complete solution and customized service
---
Atemitech Corporation possess advanced technology to provide highly customized services for customers, including various screen sizes, touch controllers, and various rugged features like anti-microbial, salt water workable, anti-fingerprint, anti-glare, anti-shattering, high brightness, and electromagnetic susceptibility . To learn more about our technology capability. Please click to learn more details.

Anti-microbial

Anti-glare

Anti-shattering
---

Anti-fingerprint

High brightness 2000nits

Salt water workable
---

Radiation-resistance

Electro magnetic susceptibility

Ultrasound gel display
DP-173X-UHD industrial applicaitons
---
DP-173X-UHD provides excellent robustness and high image quality, helping users improve work efficiency and bring a new user experience. It is applicable for sectors like healthcare, gaming, manufacturing, aerospace. and information or interactive kiosks.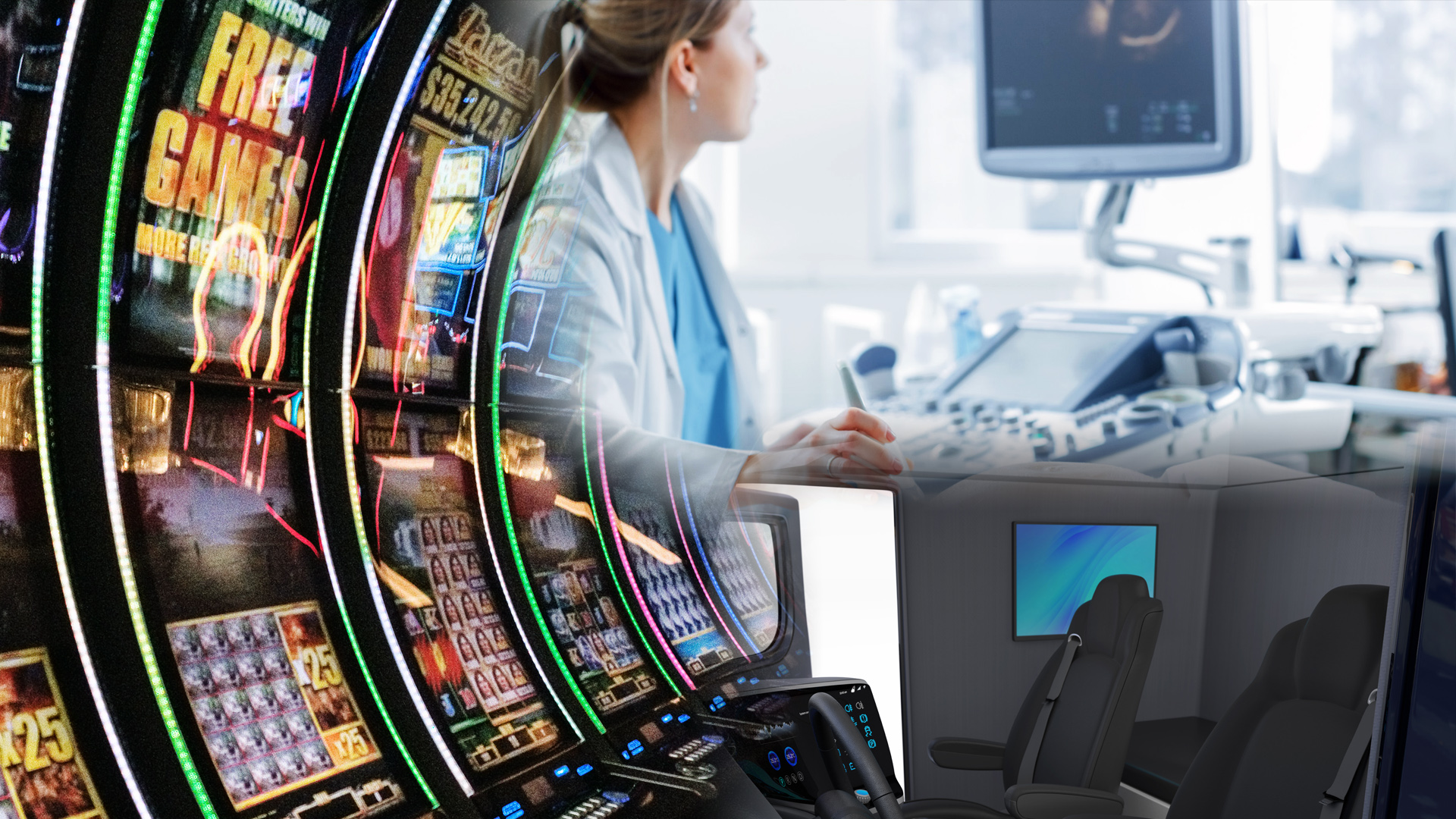 Explore application cases of our industrial displays


How can applied technology make my touchscreen so powerful that it can perfectly handle any task and situation?
Your best technology partner
to conquer the toughest challenges